(Chinhphu.vn) – On May 11th (local time), during a business trip to the United States, Prime Minister Pham Minh Chinh received Mr. Axel Van Trotsenburg, Managing Director of Operation of the World Bank (WB) and leadership of large US enterprises and corporations.
Meeting with Mr. Marc Allen, Chief Strategy Officer and Senior Vice President, Strategy and Business Development of Boeing Corporation, the Prime Minister said that Vietnam's aviation sector will develop very strongly in the coming time and Boeing can participate in developing Vietnam's aviation ecosystem. The Prime Minister highly appreciated Boeing's cooperation and support in the process of exploiting Boeing's aircraft in Vietnam; welcomed and supported the plan to expand facilities in Vietnam to supply raw materials and explore opportunities for technology cooperation.
The Prime Minister proposed that Boeing open a warranty, maintenance and other works in Vietnam; have a long-term cooperation policy and have specific incentives to help Vietnamese businesses overcome difficulties at this time; making an important contribution to promoting cooperation between Vietnam and the United States. The Prime Minister also wanted Boeing to cooperate with the Vietnamese side in the spirit of "said to do".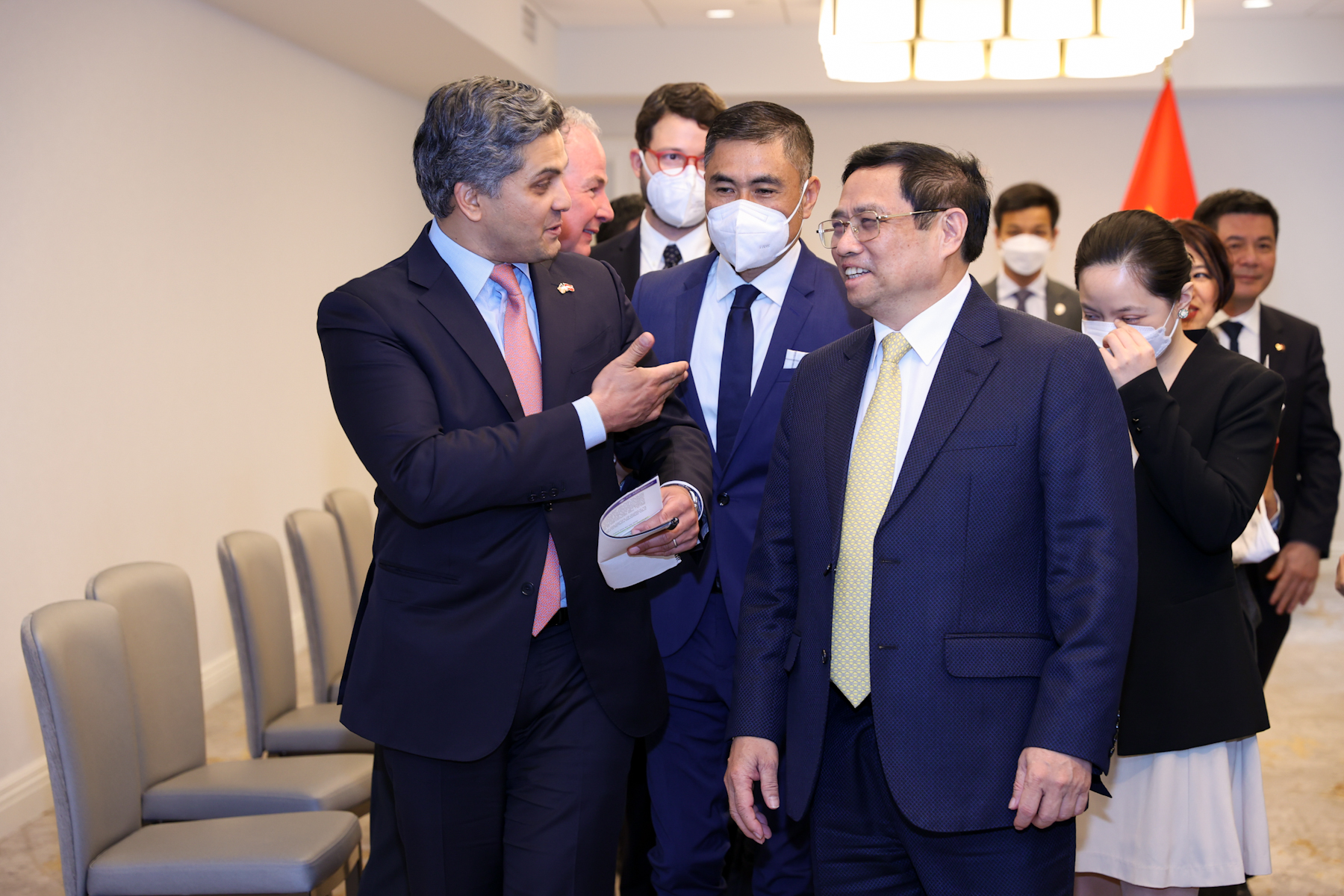 Boeing (1916) is the largest airline corporation in the world. Today, Boeing is a leading manufacturer of commercial jets, defense systems, aerospace and security; As America's largest manufacturer and exporter, Boeing supports and serves customers in 150 countries. The total number of global employees is 142,000 people. Revenue in 2021 reached 62.3 billion USD, profit reached 4.3 billion USD.
Boeing has been a reliable partner providing aircraft and related aviation services for Vietnam Airlines and VietJet Air for many years. In the coming time, Boeing is expected to expand in the following areas: aviation training, building a technical center, expanding connections with domestic partners, participating in social responsibility programs (CRS).
Boeing is currently interested in supporting Vietnam in the process of digital transformation and sustainable development; wishes to expand facilities in Vietnam to supply raw materials and explore opportunities for technology cooperation, connecting with airlines…
Next, the Prime Minister received leaders of Asia Group and Blackstone, GenX and AES corporations.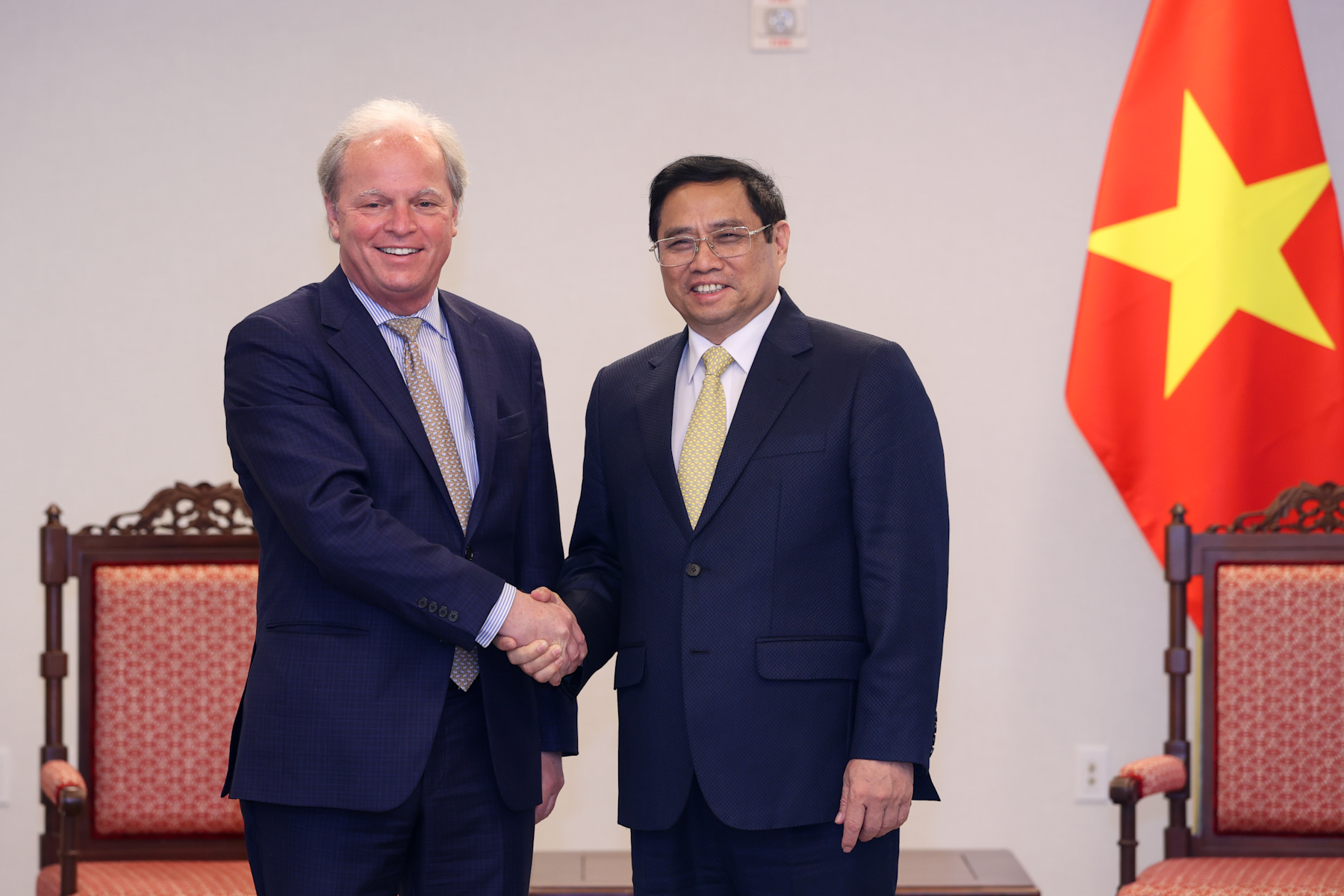 Leaders of corporations expressed interest in energy conversion projects in Vietnam and wished to invest more to support Vietnam in implementing its commitments on responding to climate change at COP 26 Conference.
The Prime Minister welcomed the energy conversion proposals of corporations and businesses; clarify a number of issues related to energy development orientation, electricity planning of Vietnam; affirming that Vietnam builds an independent and self-reliant economy, including ensuring a large balance in energy, while actively integrating deeply, effectively and efficiently.
The Prime Minister added that Vietnam has not announced the VIII electricity plan because it has to adjust many contents to fulfill its commitments at COP 26, including the commitment to net zero emissions by 2050.
The Prime Minister said that in the development of energy projects, it is necessary on the principle of harmonizing benefits and sharing risks, especially on price issues so that both sides "win". In which, the Prime Minister suggested that investors focus on researching and investing in wind power, solar power, and tidal power, which are energy sources with great potential for development in Vietnam; Expect investors to quickly implement projects in accordance with the law with the support of ministries, branches, agencies, and both sides to quickly resolve the procedures.
The Prime Minister suggested that in the coming time, cooperation between the two sides should focus on the fields of energy transformation and digital transformation; large transport infrastructure projects such as highways and coastal roads; climate change response projects in the Mekong Delta, the Central region; poverty reduction; improve medical capacity, etc.
The Prime Minister said that the Vietnamese side will soon work with the WB in Vietnam to implement specific projects, select projects with pervasiveness, and hope that these projects will have suitable and flexible incentives. Longest loan term with best interest rate. Vietnam will support the World Bank to implement policy pilots in Vietnam to ensure loans are as effective as possible. The Prime Minister suggested the two sides continue to reform procedures, fight negativity and corruption in project implementation.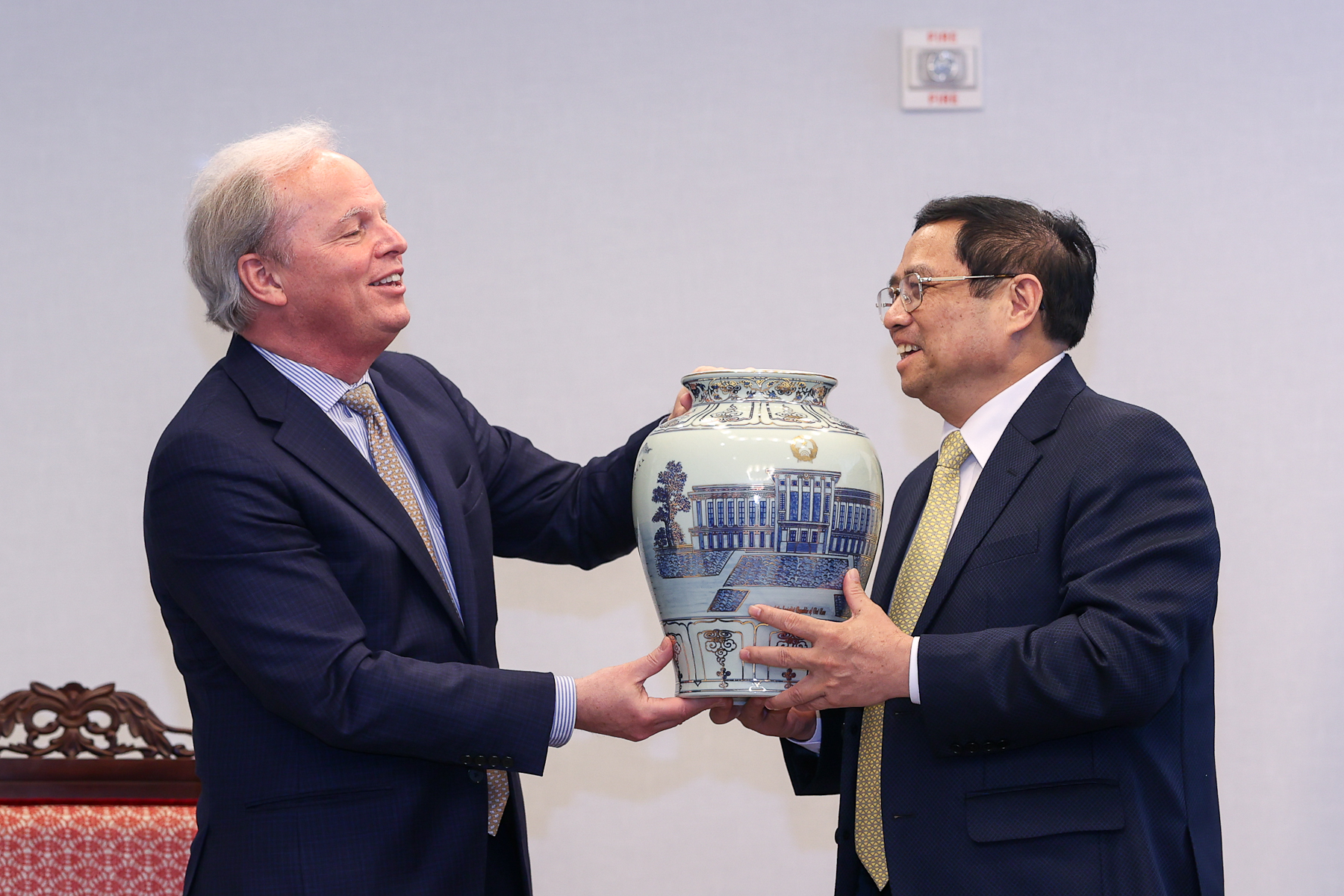 The World Bank's Director General said that the agency wants to strengthen cooperation with Vietnam in the post-pandemic recovery and development process, especially in the context of the global recovery process facing difficulties due to tensions and conflicts in some places and raw material prices, inflation increased in many countries, national resources were reduced in the process of disease control.
Emphasizing the view of multilateral cooperation to solve challenges, he also shared that the problem posed with Vietnam is the need to balance between large energy needs for development and requirements for sustainable development.
Agreeing with the areas of cooperation mentioned by the Prime Minister, he affirmed that the WB is very interested in supporting Vietnam in the process of becoming a middle-income country, reaching higher levels in the value chain; Many countries can learn many fields from Vietnam such as electrification process, etc.
Soucre: Translated from Thủ tướng tiếp Tổng Giám đốc WB và lãnh đạo một số tập đoàn lớn của Hoa Kỳ (baochinhphu.vn)